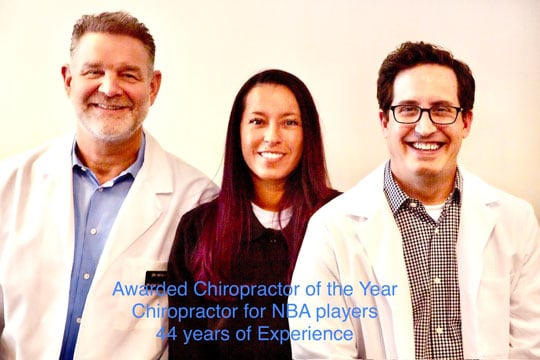 Your Chiropractor In Bellevue
Bellevue Chiropractor clinic has over 44 years of experience treating over 31,000 patients, including Men's and Women's United States Ski Teams, NBA, NFL, NHL & Men's Para Olympic Swim Team. Dr. john Wisman DC is an award-winning Bellevue Chiropractor & Dr. Mayes is top-rated Bellevue Chiropractor at RateMDs.
As per WebMD, Chiropractor provides effective treatment for back pain and other spinal injuries. At Bellevue Chiropractic clinic, we treat neck pain, Lower Back Pain, Headaches, Migraines, Auto Accident Injuries, Whiplash neck pain, Disc Injuries, Osteoarthritis, Carpal Tunnel Syndrome, Sciatic Pain, TMJ disorders Pain, Scoliosis.
Free In-Office Consultation For New Patients
Test Us To Schedule Your Free In-Office Consult
Verified Google Reviews
Verified Yelp Reviews
Verified Facebook Reviews
Verified Healthgrades Reviews
Most major insurance plans include chiropractic care coverage. Select your insurance provider from the list of insurances we accept. Even if your insurance is not listed below, contact us to find out if our practice accepts your insurance. We also offer discounted and sliding scale rates for senior citizens & patients without insurance.
In Network – Aetna, BlueCross BlueShield, L&I, Lifewise, Medicare, Premera, Regence/HMA, VA (Dr. Mayes), Kaiser Permanente (If contracted with First Choice Health Care)
Out of Network – UnitedHealthCare, Humana.

OUR BELLEVUE CHIROPRACTIC
Note: If you are an existing patient, click here to book an appointment.
New Patients: Please use the booking tool below to book an appointment or by calling us on (425) 637-0094
WHY CHOOSE BELLEVUE Chiropractic
We offer full body Chiropractic adjustment including chiropractic back adjustment, neck adjustment, cervical adjustment, spinal adjustment, shoulder adjustment, lower back pain adjustment, and hip adjustment.

If you are looking for a Bellevue chiropractor near me, sports chiropractor, holistic chiropractor, walk-in chiropractor, a pediatric chiropractor in Bellevue, family chiropractic clinic, call our Bellevue Chiropractic clinic. 
Dr. John Wisman DC, Dr. Alumbaugh and Dr. Eckroth volunteer with Northshore Senior Center by holding free seminars for seniors. Seniors are more vulnerable to falls and can prevent them by simple techniques to manage their balance. Dr. John Wisman DC has a mission to help pastors live longer. He volunteers at over 100 churches.

Education:
Chiropractic Technique Used:
WELCOME TO BELLEVUE Chiropractor
Back and neck pain has significant impact on our lives. If left untreated, it can lead to severe consequences. Chiropractic care uses safe, natural and scientifically proven techniques to naturally heal the body.
We will bring you back to normal life. We also collaborate with ENT doctors and Bellevue Azalea Dentistry as needed to address ear pain, headaches & jaw pain.
Dr. John Wisman DC has been given prestigious award of Chiropractor of the Year. 
In 2019, Dr. John Wisman DC is rated #1 of 136 chiropractors of Bellevue,WA by RateMDs organization.
Dr. David Mayes is rated as top Chiropractor by RateMDs organization.