Car Accident/Whiplash Pain Treatment In Bellevue,WA
Get treated for car accident/Whiplash pain by award winning Bellevue chiropractic doctors.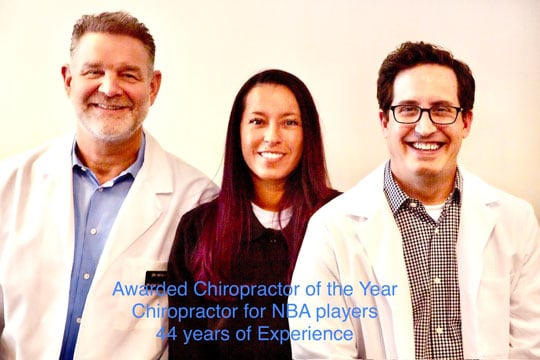 Whiplash And Auto Accident Injuries Specialist
Getting into a car accident can be terrifying and stressful. After the incident, many people sustain neck pain. Every year more than 3 million people get whiplash. In 50% of these cases, the whiplash will progress into chronic symptoms, as per the latest statistical analysis. In many cases, mainly if left untreated, it can move into a debilitating complication.
If you've recently sustained a similar injury or you know someone who did, it's essential to get checked by the best Bellevue chiropractor.
Note: All car insurances fully cover the cost of diagnosis and treatment.
Alleviate the pain from Whiplash car accident
Using state of the art technology in conjunction with traditional treatment methods, our staff will develop a customized pain management & healing program suited to your body's specific needs…
Symptoms Of Whiplash / Auto Accident Injuries
Many patients may experience symptoms a couple of days after they've been injured. In many cases, symptoms will not appear, even after 12 weeks post-injury. According to the Mayo Clinic, these symptoms are:
Dizziness

,

Stiffness

,

Pain

,

Numbness

or

tingling

in the arms, Painful or very soft shoulder, arms, upper back.

Headache that starts from the top of the skull, Inability to move/stretch the neck in multiple positions.
 Depending on how much the nerve roots, ligaments, discs, joints, or cervical muscles have been damaged, the symptoms will vary.
Causes Of Auto Accident Injuries / Whiplash
When the whip in the neck is cracked or injured from a quick back-and-forth motion or a sudden forced impact, that's when people sustain a neck injury, commonly referred to as whiplash. This is a typical injury after a rear-end collision. But, it can also appear due to trauma, physical abuse, or a sports injury.
The soft tissues, particularly the ligaments and muscles, extend beyond what they are supposed to, which leaves a significant impact on the neck. This is a physical change that can tear or damage the soft tissues.
Treatment For Auto Accident Injuries / Whiplash
Whenever the neck gets injured during a traffic accident, it will suffer micro-tears in the soft tissue. The tissue will get damaged, bleed, and leak fluid that can irritate the skin and cause inflammation. If the tears don't heal properly, they can cause scar tissue. At some point, the scar tissue will limit the neck movement and result in discomfort and pain. With time, the pain can get gradually worse. The best way to heal the neck is to get treatment immediately after the injury. This way, patients can avoid scar tissue altogether.
Since every whiplash case is different, the chiropractic treatment will vary. These treatments include:
Muscle stimulation/relaxation.

Spinal manipulation (chiropractic adjustments).

Lifestyle changes.

Different exercises.
The treatment is about understanding the extent of tissue damage, determining the necessary type of chiropractic neck adjustment to treat the injury.
Can There Be Hidden Injury Due To Auto Accidents?
According to statistics published by the ASIRT (Association for Safe International Road Travel), from 20 to 50 million people get injured during a traffic accident, many of which won't experience immediate symptoms of an injury.
The problem is that even months after the accident, symptoms may not appear. If left untreated, they can result in chronic conditions. Here is a list of some of the hidden damages from auto accidents people should lookout. These include:
Brain injury

Damaged knee

Injured shoulder

Psychological impact (phobia and trauma)
Does Medical Insurance Cover Treatment For Auto Accidents Injury/Whiplash?
Yes, car insurance will completely cover the auto-accident injury. Car insurance companies will always encourage their clients to get proper treatment since people can later avoid the potential adverse effects. These negative effects are a lot more expensive and draining. If you need any help filing a medical claim, a chiropractic office can walk you through it.
What Happens When You Visit An Emergency Room For Auto Accident?
Unless you have a severe injury, your underlying whiplash injury will not be likely treated in the emergency room. Instead, you will most likely get muscle relaxers or pain medications that can reduce the impact of the pain. A chiropractor can help take different x-rays to diagnose the effect of the injury.
Awards & Recognitions | Bellevue Chiropractic
Book An Appointment | Bellevue Chiropractic
How Do We Treat Auto Accident Injuries?
Frequently Asked Questions About Auto Accident Injuries
Temporary Pain Relief For Auto Accidents Injury / Whiplash
For anyone looking for temporary relief, there are a few options that can help soothe the pain. These include:
Heat and cold treatment
Plenty of rest
Pain meds (ibuprofen, Tylenol, etc.)
Muscle relaxant
References For Auto Accident Injuries/Whiplash Treatment Page